Ram has a great history of creating remarkable trucks, which push the limits of capability and power. In addition, this brand always strives to make sure that it develops new technology, making new models better and bigger. The new 2022 Ram 1500 raises most people's expectations for what they should expect when buying a new Ram truck at Sisbarro Superstore. This new model has everything you would want in a pickup truck, from multiple trim options and engine options to unrivaled high-performance and fuel efficiency.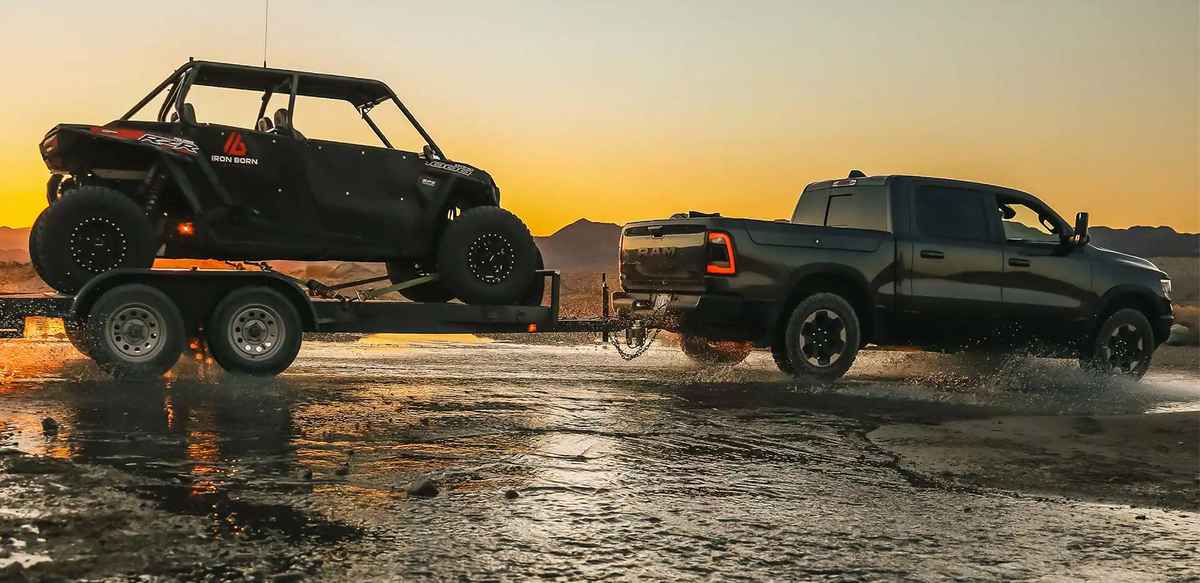 Performance
Providing you with remarkable power is the duty of all Ram trucks. These include the Ram 1500 Tradesman, Big Horn, Sport, Rebel, Laramie, Limited Longhorn, Limited, and TRX. When you buy a new 2022 Ram truck, you will receive five powertrain options to pick from. These include three V8 Hemi engines and two V6 engines. Powertrain options with eTorque technology use a mild hybrid structure that enhances their power while maintaining efficiency. If you want a Ram truck with brilliant fuel economy and unrivaled power, the EcoDiesel option is ideal. Drivers looking for a truck with sport-tuned suspension and quick acceleration should consider the supercharged Hemi V8 engine.
Unrivaled Interior Comfort
Throughout the exterior and interior of the new Ram 1500 model, you can remain comfortable and connected with the most updated interior finishes. One beauty of new Ram truck models is that they come with genuine leather seats, combined with high-end amenities and appointments that enhance their comfort and appearances. Additionally, the interior of the new 2022 Ram 1500 comes with a cavernous room that can accommodate your family and employees and cubby storage that can carry anything. Most models have premium amenities such as a large sunroof and ventilated seats, while the fancy models feature designer wood accents and outstanding leather surfaces.
Connectivity
For some years, Ram has crafted pickup truck models with the best connectivity and infotainment systems. This continues in the new 2022 Ram 1500 that comes with a responsive and standard 8.4-inch and optional 12.0-inch touchscreen. The infotainment system features Android Auto, Apple CarPlay, and W-Fi hotspot connectivity, ensuring that you remain connected throughout your road trip.
Safety
Ram provides the 2022 Ram 1500 model with some optional and standard safety features. The Laramie comes with standard features such as forward collision warning and mitigation. The Limited adds a rear-cross traffic alert and blind-spot monitoring. Moving up the trim level gives you the chance to enjoy numerous safety features like a surround-view camera system, adaptive cruise control, and lane-keep assist. However, if you want more premium safety features, you can buy optional features like Ram's reverse steering control and head-up display.
Technology
Ram pickup trucks use rear suspension with coil springs to deliver the smoothest and most comfortable ride you can experience in a pickup truck of this class. Other models come with air suspension systems that you can use to adjust your vehicle's height, enhancing its fuel efficiency and off-road capabilities.
Ready To Learn More?
When you are ready to take home a reliable truck, contact us or check our inventory of 2022 Ram trucks for sale. You can also shop from the comfort of your home using our online tool that allows drivers to buy a truck and come up with a finance plan that suits their lifestyle and budget. Feel free to make a short trip to Sisbarro Superstore today and learn more about 2022 Ram 1500 trucks. You can also contact us to set up a test drive with your favorite Ram pickup truck.